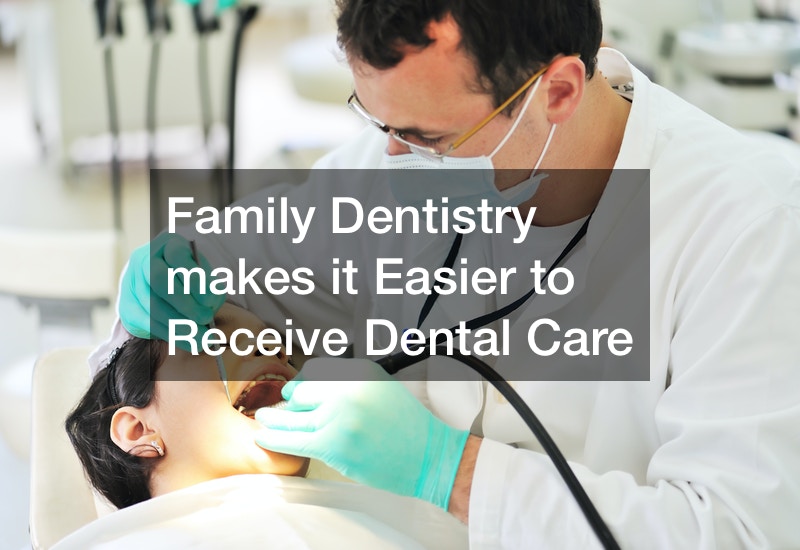 Family Dentistry makes it Easier to Receive Dental Care

If you want to get simple dental care for your family, you need to go to a family dentist. They will be able to help you with all the common issues that can occur, as well as advise you on more urgent matters. When you go to a family dentist, they have teeth cleaning equipment, as well as a teeth cleaning specialist who can help you deep clean your teeth. Once your teeth are cleaned, they can do an examination and make sure that everything looks good. If there are cavities, a family dentist can fill them. For more complex issues, they can refer you to a surgeon or other specialist.
While you can do teeth cleaning without a dentist, it won't be as well done. Teeth cleaning tartar removal at home can get rid of a lot of plaque and stains, but the dentist has the equipment to get into the tiny parts of your mouth where bacteria gather. While making a dentist appointment can be an inconvenience, it is worth it. You'll get your teeth clean and taken care of by an expert.
Early Dental Appointments
Busy parents need family dental practices in their own neighborhoods where children, teenagers and adults can receive care in one visit. Today, families are too busy to make multiple appointments at different dentist's offices. At Smile Glen Ellyn in Glen Ellyn, Ill., Dr. Thomas R. Gibson provides dental care for everyone in a family. This means that parents can bring an infant or toddler along for their first dental examination. Experts recommend that children begin to see a dentist after getting their first tooth to make them comfortable and less fearful during examinations. Not only will a dentist look at a child's teeth, but they can determine if there are other problems with the oral cavity that require treatment.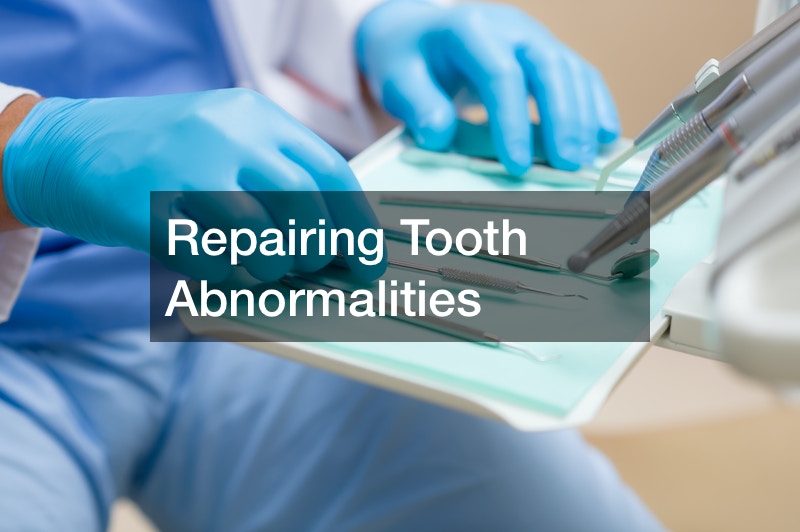 Repairing Tooth Abnormalities 
As a child begins to get permanent teeth, it is more important to have examinations to make sure there are no abnormalities that affect speech and consuming a healthy diet. For young children, a dentist can customize braces to accommodate rapid growth to shift teeth into the correct positions to avoid overcrowding. Young children typically wear traditional metal braces with brackets on the front of teeth. Teenagers also require orthodontic treatment for mild malocclusions by wearing plastic aligners that they can remove to brush and floss teeth. Alternatively, a teenager with moderate to serious malocclusions can wear metallic braces made in fun colors with brackets that have designs to express their personality.
Professional Teeth Cleaning
Parents can also wear aligners or braces to repair teeth that have shifted as they age. Older adults often select ceramic braces made to match the color of teeth or braces that are worn on the backs of teeth. Before wearing braces, an adult may want to have their teeth whitened to remove discolorations and stains caused by smoking or drinking beverages such as red wine. A family dentist also cleans the plaque from teeth that collects along the bottom in crevices near the gum tissue. The bacteria in this plaque can cause additional problems such as gingivitis, cavities and halitosis. By having teeth professional cleaned twice a year, an adult, teenager or child is less likely to develop caries.
Customized Dental Restorations
A family dentist can improve patient's smiles with cosmetic processes such as veneers. A veneer is made of materials that match other teeth in the mouth. These thin restorations are made to cover the front of damaged teeth or fill in small gaps between teeth. Each veneer is attached to a tooth with strong resin that resists moisture. A tooth with severe decay is restorable with a dental crown that is custom-made to fit on top of the interior structure. Individuals with missing teeth can have removable or fixed bridges made at a family dentist's facility. Adults can opt to have dental implants to replace one or more missing teeth in their mouth. A family dentist is also able to make molds to create dentures along with making repairs to the dental appliances.