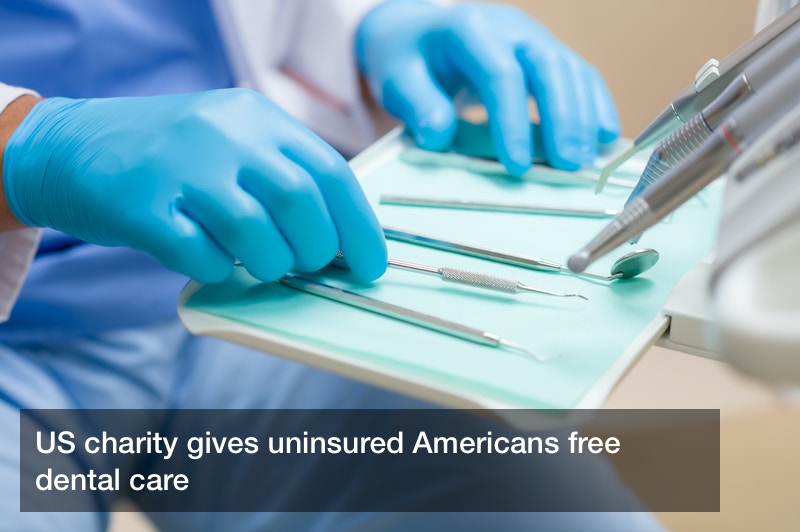 US charity gives uninsured Americans free dental care

Did you know that nearly one-third of American adults do not get regular dental checkups because they can't afford them? The absence of good dental care has become a significant problem for many people living in the United States, especially in rural areas. This lack of proper dental attention leaves people on fixed or low incomes vulnerable to a variety of oral health issues, which can eventually lead to other diseases.
Mission of Mercy, a charity that has been providing free health care services, dental care services, and free prescription medications since 1994, decided to act on behalf of those who couldn't pay for regular dental care. Recently, they set up a dental and orthodontic clinic inside a college gymnasium in Joplin, Missouri, for those who were uninsured. Here, over 1,000 community residents received free dental checkups, cleanings, extractions, and other various dental treatments from volunteer dentists, orthodontists, and hygienists.
This makeshift dental and orthodontic clinic was a blessing to many people living in the Joplin area. Sadly, Missouri Medicaid does not cover dental care for most adults living in the state. And according to the Missouri Dental Association, the state's insurance program provides only limited coverage. The Affordable Care Act also does not provide dental care to adults, and it's uncertain whether it will be included in any future health care plans.
The dental experts who volunteered at the Mission of Mercy dental clinic remarked that many of the x-rays they took revealed severe tooth damage that was left untreated for a long time. Some said some patients had multiple teeth that showed signs of decay and required immediate treatment. Others who came saved money on future visits to the emergency room and received care for more urgent dental concerns.
Untreated dental problems can be extremely expensive and dangerous. Unfortunately, dental care does not seem to be considered as important as other health care needs. However, contrary to popular belief, dental hygiene plays an essential role in overall health. Your mouth is the entrance to the body. If the bacteria inside gets out of control, it can spread to other areas of the body and cause diseases and other complications.
Last year, Mission of Mercy provided almost 160 million dollars in free dental care services around the United States. Thanks to this organization, more people are receiving the care they need to maintain their oral hygiene and live healthier lives.