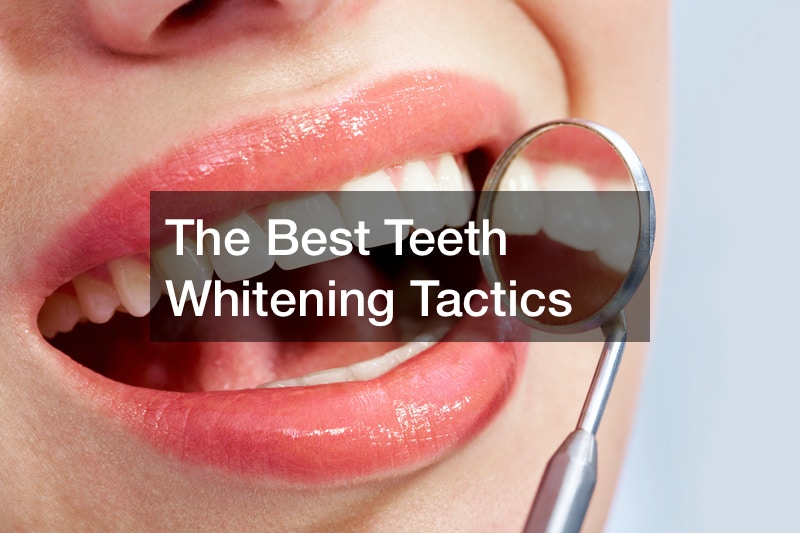 The Best Teeth Whitening Tactics

Do you want to whiten your teeth? Before you get started on this process of teeth whitening, take some time to determine your goals and to evaluate the current condition of your teeth. Decide if you need subtle whitening versus dramatic whitening, and consider whether you have unique needs such as sensitive teeth.
The first option is laser whitening at a professional office. This is one of the popular teeth whitening methods that some people believe is the most effective way to get a brighter smile.
Using lasers and peroxide-based whitening agents in a professional setting, this teeth whitening method provides dramatic, lasting results.
The next option is teeth whitening trays. You can get teeth whitening trays from your dentist or over the counter. You can achieve significant whitening using these whitening trays, which are filled with peroxide-based whitening gel that forms to your teeth.
Lastly, one of the many affordable teeth whitening methods is swapping out your regular toothpaste and mouthwash for whitening products. This simple approach can help remove surface stains and can also help prevent the build-up of future stains.
.